Image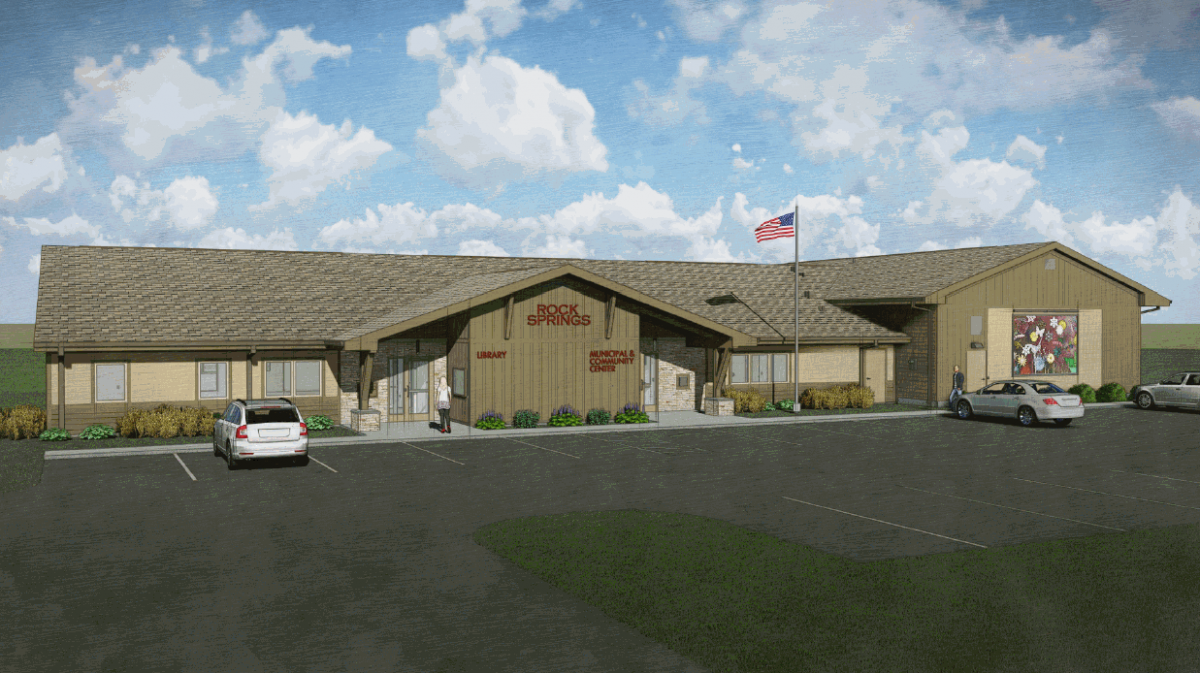 Rendering by Architectural Design Consultants, Inc.  (ADCI)
Location: Railroad Street, south of Hwy 136
Image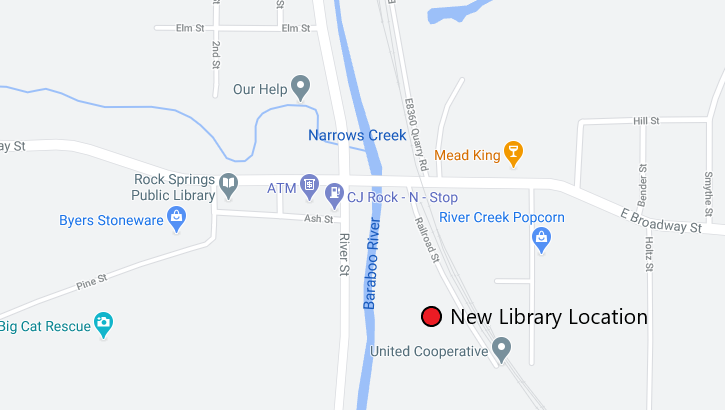 Square footage of building: 8,984
Includes Village Offices, Village Board Room, Library, Community Room, Public Works Shop, Fire Station, Kitchen, etc
Square footage of Library: 2,463
Total project budget: $1.9 million
Library Fundraising Goal: $150,000
Ways to give:*
Why are we building a new Library?

Image
In early fall of 2018, heavy rains soaked the region, causing historic flooding in Sauk County. As the Baraboo River spilled over into the village of Rock Springs, it displaced many community members and businesses including the Rock Springs Library & Community Center.
Since the flooding of 2018, the Library has had a temporary home in the basement of St. John Lutheran Church, offering a variety of youth programs and other services. While the Village has taken much needed time to plan and obtain grants, we are now at the exciting phase of relocating and actually building!
The Library will be part of a new Community Center to be built on higher ground, outside the floodplain.  In addition to the Library, the Community Center will include village offices, a village board room, community center, public works shop, fire station and related common areas, with a total project budget of approximately $1.9 million. While the Village of Rock Springs has secured a majority of the funding through federal, state and county grants, the Rock Springs Public Library has committed to raising $150,000. The first $100,000 of funds raised by the Library will go to construction and fulfilling grant requirements. The remaining $50,000 will be used to help furnish the library and cover technology costs.
While this project is a labor of love, it cannot be done alone. We truly appreciate your generosity in achieving these goals.  Please consider a donation to the Rock Springs Public Library. Thank you in advance for your support.
*Charitable contributions to governmental units are tax-deductible under section 170(c)(1) of the Internal Revenue Code if made for a public purpose.
** SCLSF is a 501(c)(3) organization so your donation is tax deductible to the extent permitted by law.