When:
Thursday, September 26, 2019 (All day)
Where:
Rock Springs Library, 299 W Broadway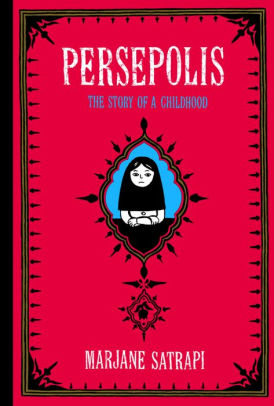 For this month's book club, we'll be reading the graphic memoir Persepolis by Marjane Satrapi. We'll have two discussions - one in the afternoon at 2pm and one in the evening at 6pm, so join us for whichever works best for you. We have a books available for checkout at the library, so stop by and pick one up!

"Persepolis paints an unforgettable portrait of daily life in Iran and of the bewildering contradictions between home life and public life. Marjane's child's-eye view of dethroned emperors, state-sanctioned whippings, and heroes of the revolution allows us to learn as she does the history of this fascinating country and of her own extraordinary family. Intensely personal, profoundly political, and wholly original, Persepolis is at once a story of growing up and a reminder of the human cost of war and political repression. It shows how we carry on, with laughter and tears, in the face of absurdity. And, finally, it introduces us to an irresistible little girl with whom we cannot help but fall in love."