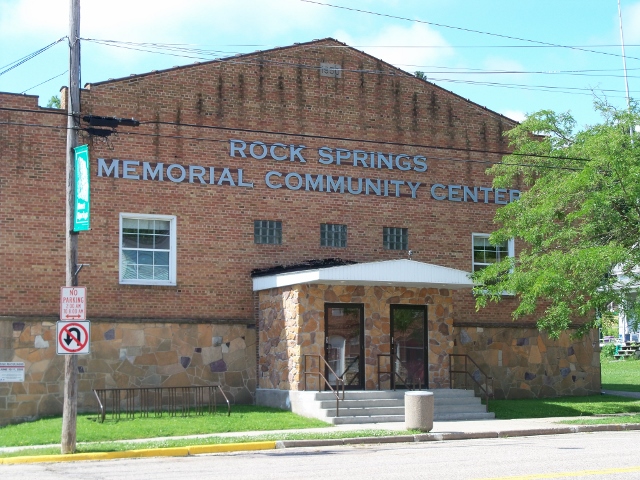 Visit the Village website to learn more about the Rock Springs community.
Visit the Sauk County website to learn more about the community. 
Library Board:
Jean Holtz, President
Suzie Clam, Secretary 
Penny Duffin, Treasurer 
Olivia Hetzel
Sarah Weber
Vacent 
John Deitz
Library Board meetings are held at 7 p.m. on the first Monday of each month.
Rock Springs Public Library hiring for a Director:
Opportunity to serve as Library Director for the Rock Springs Public Library, a member of the South Central Library System.  This is a part time position in a small rural library.
Duties include administering, conducting and planning library services and programs, developing library policies and advising the governing board.  Knowledge and use of computers and software, organizational skills and customer service experience are important.  Must possess a minimum of 54 semester hours at an approved college or university to be eligible for a temporary public library certificate or be eligible to maintain a continuing WI regular public library certificate.  Approximately 20 hours per week including occasional Saturday mornings.
For questions or more information regarding the job description, please call 608-963-3053.  Application deadline is April 24, 2017.
Send resume to PO Box 246, Rock Springs, WI 53961.
Staff:
Craig Braunschweig, Library Director
Mary Jo Doepke, Assistant Library Director
Meeting Agendas and Minutes (All in pdf format)
2016
January 2016 Agenda     January 2016 Minutes 
February 2016 Agenda      February 2016 Minutes
    March 2016 Agenda  March 2016 Minutes  
April 2016 Agenda  April 2016 Minutes   
May 2016 Agenda May 2016 Minutes
   June 2016 Agenda   June 2016 Minutes    
August Agenda
2015
November 2015 Agenda       November 2015 Minutes
October 2015 Agenda          October 2015 Minutes
September 2015 Agenda      September 2015 Minutes
August 2015 Agenda           August 2015 Minutes
June 2015 Agenda               June 2015 Minutes
May 2015 Agenda               May 2015 Minutes
April 2015 Agenda             April 2015 Minutes
March 2015 Agenda          March 2015 Minutes
February 2015 Agenda      February 2015 Minutes